Known for its beach life, charming towns and affordable prices, Bulgaria is becoming more and more popular as a holiday destination.
But did you know that this country also boasts beautiful and varied nature, hearty traditional cuisine, an exciting history and a vibrant culture?
If you're thinking of heading to Bulgaria on your next trip, be sure to set aside time to explore the authentic side of the country. Fly Norwegian to the port cities of Varna or Burgas, and make these your starting point.
Both cities are great bases from where you can rent a car and head on an exciting trip which combines some must-sees like the Rila Monastery and Plovdiv Old Town, with some truly unique, more off-the-beaten-path sights.
Here we give you some of our top picks for places you should visit in Bulgaria:
1. Nessebar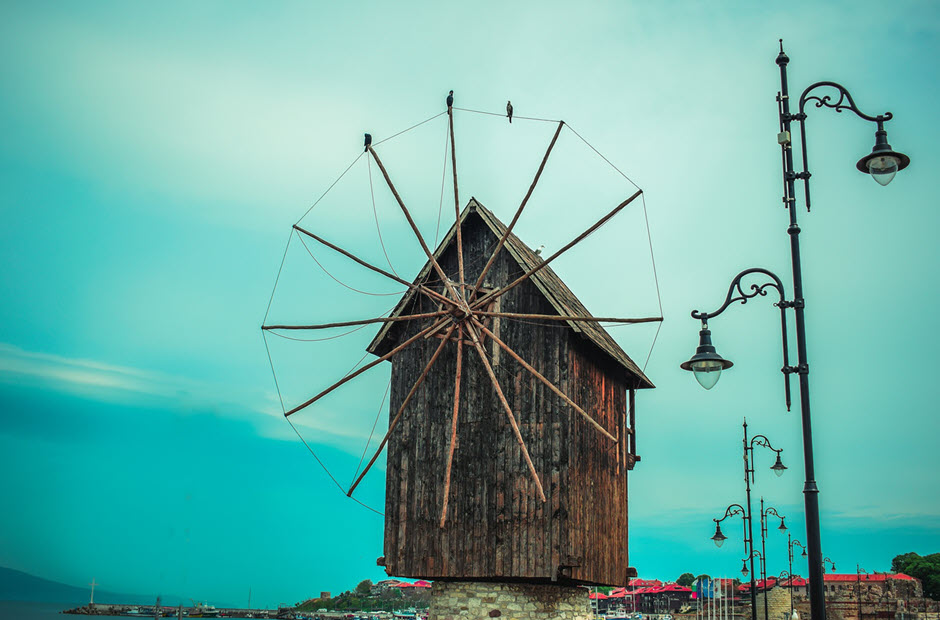 The old windmill at Nessebar is a popular spot to take a memorable photo
Nessebar, a historic town filled with medieval ruins making it a UNESCO World Heritage Site, is located on a peninsula, with the famous Sunny Beach just across the bay.
Here you'll find traces of the ancient Thracians, Greeks, Romans and Turks, all of whom ruled in the region before today's Bulgarians became independent.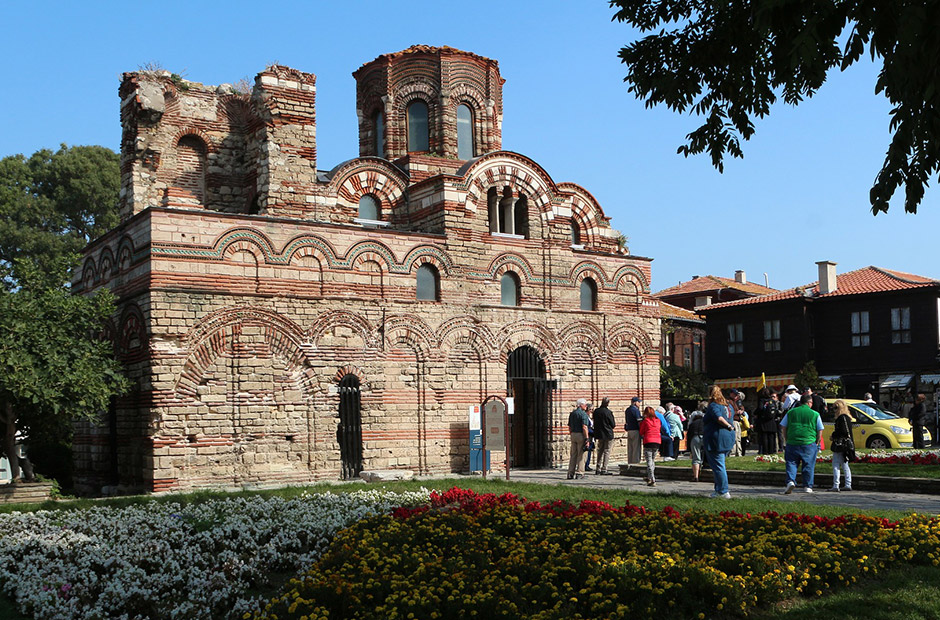 Sultan Suleiman's Turkish bath, restored from the 1600s and a popular tourist attraction in Bulgaria
If you're spending time at Bulgaria's Sunny Beach, and fancy heading off the beaten track a little, then take a cultural tour which includes a visit to the ancient spa resort of Aquae Calidae – Thermopolis and the restored Turkish baths of Sultan Suleiman the Magnificent.
2. Asen's Fortress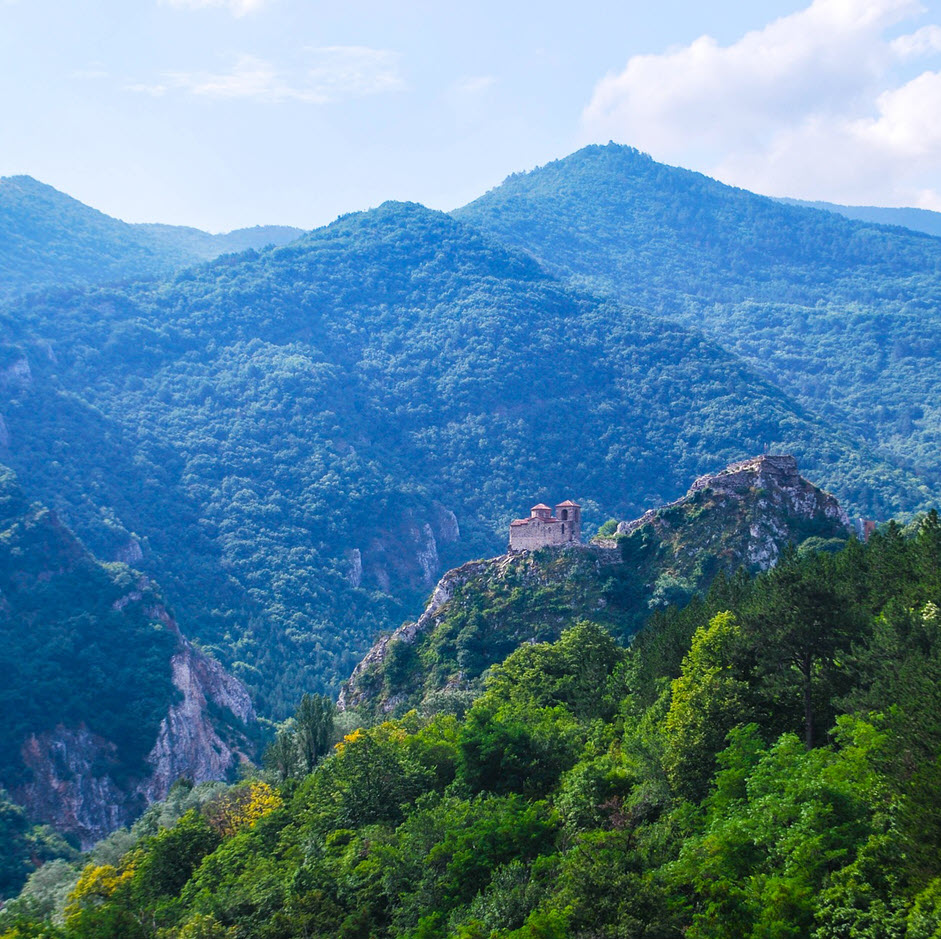 Visit King Ivan Asen's fortress and church on a beautiful rocky ridge in the Rhodope Mountains
When visiting Bulgaria, don't miss a trip to Asen's Fortress. This extraordinary structure is located only a few kilometres from the city of Asenovgrad and dates back to the Byzantine Empire of the 6th century. Surrounded by stunning, lush nature, you'll find the fortress perched high on a cliff, with vertical drops on three sides. As you can imagine, the panoramic views are spectacular.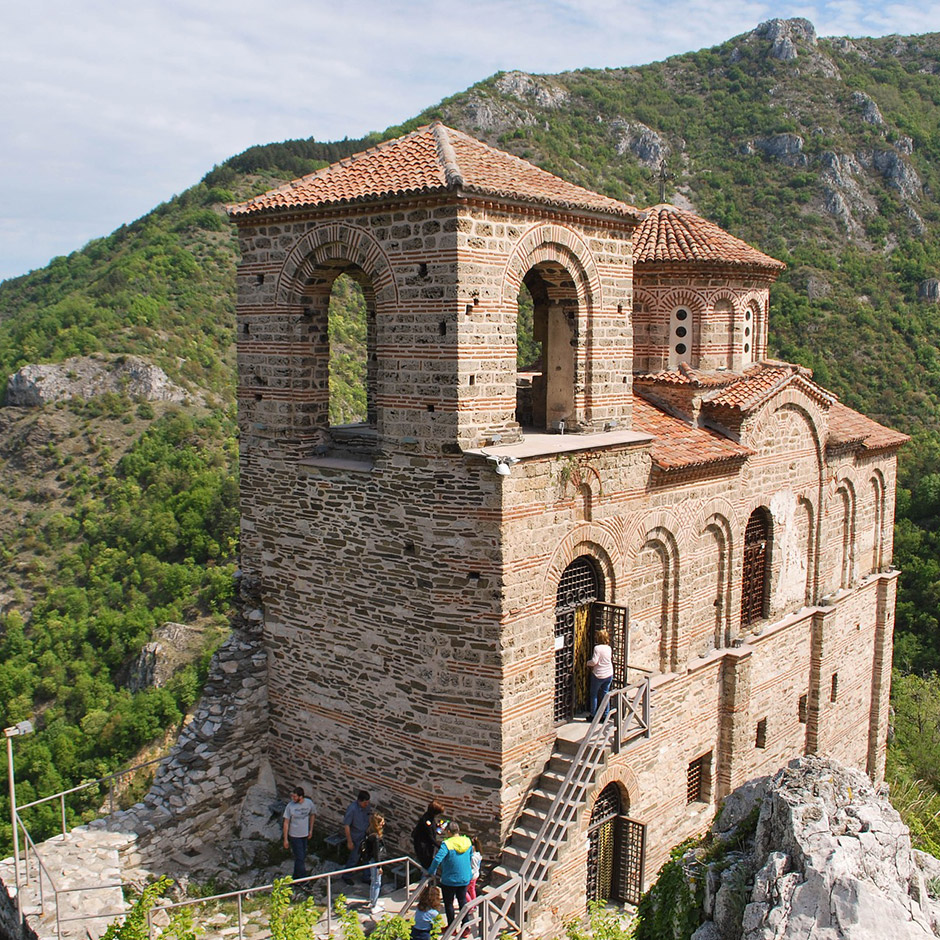 The church of the fortress is very well preserved and offers an amazing vantage point
The best preserved part of the fortress is the Church of the Holy Mother of God. The architecture of the Orthodox church was constructed in typical Bulgarian medieval style. Inside you'll find beautifully adorned walls with frescos painted in the 14th century.
An easy way to visit Asen's Fortress is to take an organised tour from Plovdiv.
3. Koprivshtitsa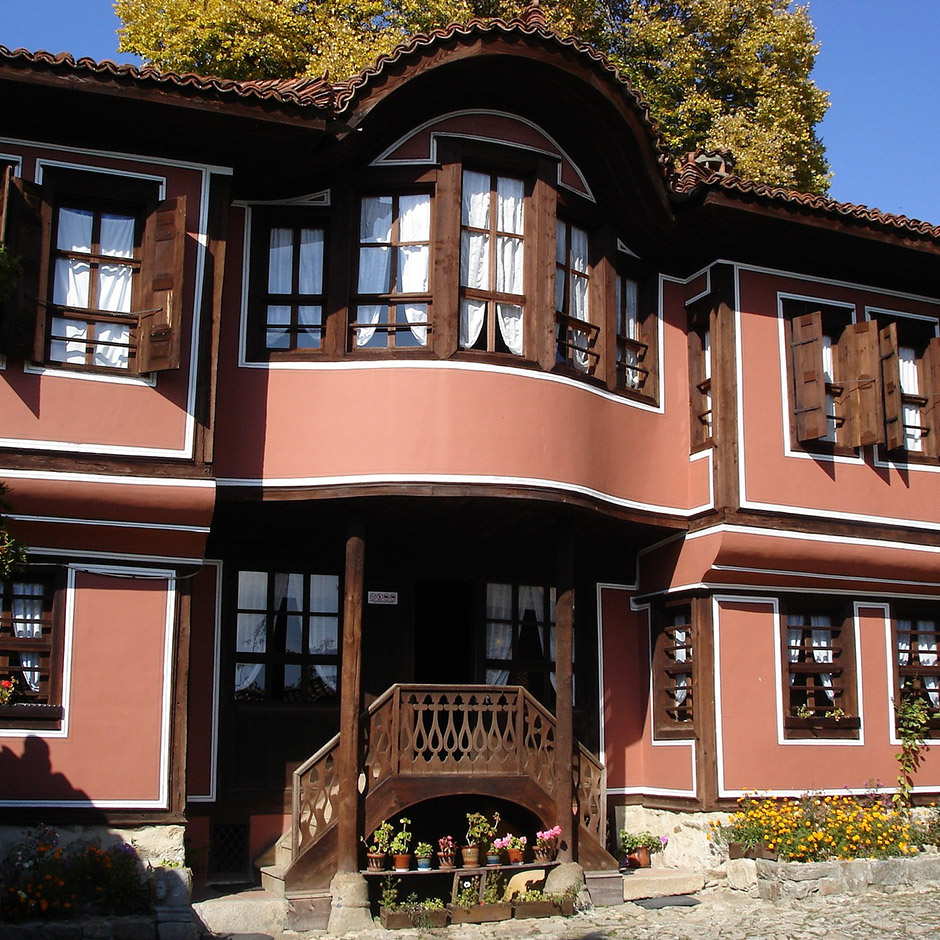 Koprivshtitsa boasts hundreds of beautiful houses converted into museums or tourist attractions
Koprivshtitsa may very well be the best preserved Bulgarian village in the country. Charming cobblestone streets connect its 388 architectural, historic, artistic and ethnographic sites, and a stroll through the village is like travelling 100 years back in time. Old, colourful and distinguished homes line the streets here.
Many of the houses at Koprivshtitsa have been converted into small museums, so not only do you get to admire them from the outside, but you can also see how they would have looked on the inside in the 19th Century. There's even a schoolhouse where you can see a preserved classroom complete with school materials like sandboxes which were used as notebooks.
4. Plovdiv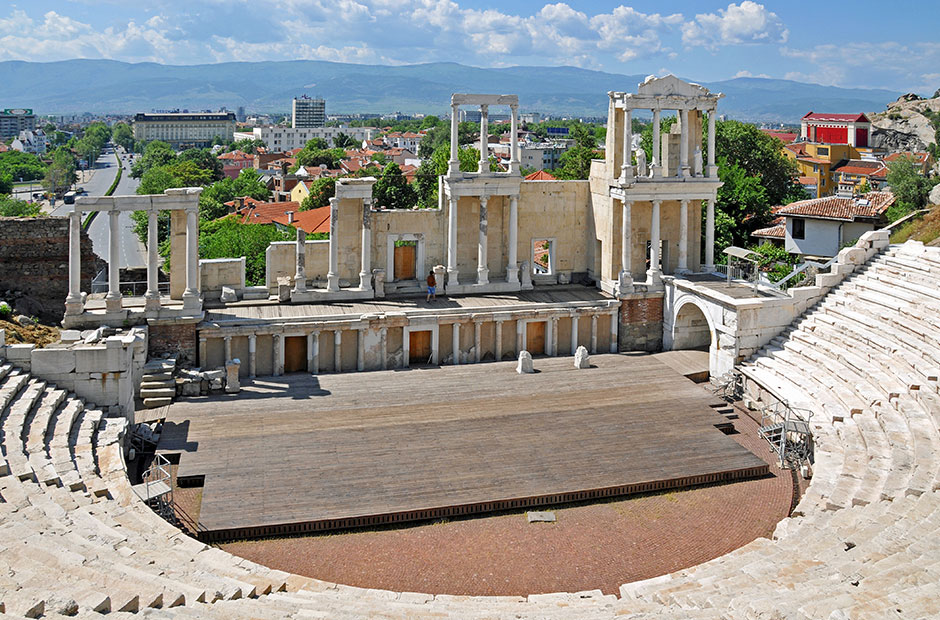 Plovdiv's Roman theatre which is still used for events today. Photo: Dennis Jarvis, Wikimedia Commons / CC BY-SA 2.0
Recently named European Capital of Culture for 2019, there are so many reasons to visit Bulgaria's second largest city, Plovdiv. With over 6,000 years of history, it's one of the oldest cities in Europe.
Philippopolis, which is one of its original names, was the capital of the region in Roman times, and monuments such as a beautiful amphitheatre, stadium, and the city's ancient meeting place, the Forum, can still be enjoyed today.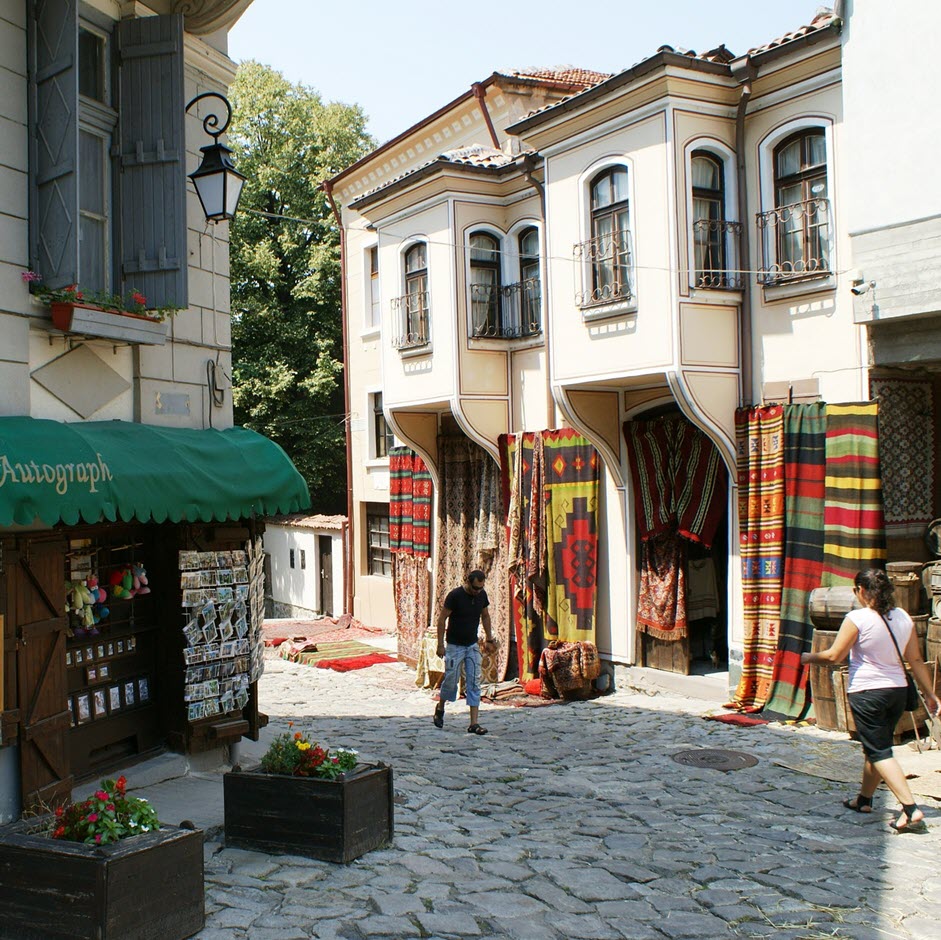 Explore Plovdiv's charming streets and alleyways
A walk around the well-preserved Old Town in Plovdiv should definitely be on your to-do list when visiting this Bulgarian gem. The labyrinthine streets are home to not only a mosque, synagogue and countless churches, but also magnificent houses, some of which have been preserved as museums. Here you can marvel at the wood-carved ceilings, the vast reception halls and painted ballrooms.
While in Plovdiv, be sure to sample some traditional Bulgarian cuisine. There are numerous restaurants where you can discover traditional Bulgarian cuisine with Greek, Turkish and Slavic influences.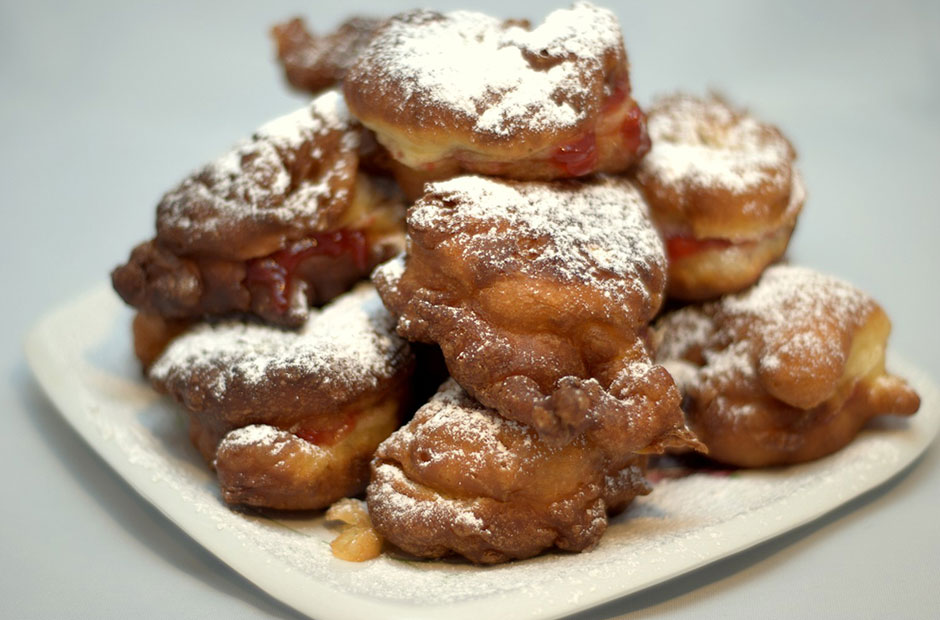 Traditional mekitsi or buhti make for sweet treats when visiting Plovdiv. Photo: C00lfon, Wikimedia Commons / CC BY-SA 4.0
Tip: The local favourite is Pavaj in the trendy district of Kapana. This restaurant has a menu featuring lots of traditional dishes (such as musaka, patatnik, tikvenik and sarmi), not to mention a fantastic selection of desserts.
Don't leave without trying the mekitsi or buhti, a Bulgarian dish made of deep fried kneaded dough and yoghurt, served with jam or honey and white cheese.
5. Veliko Tarnovo, City of the Tsars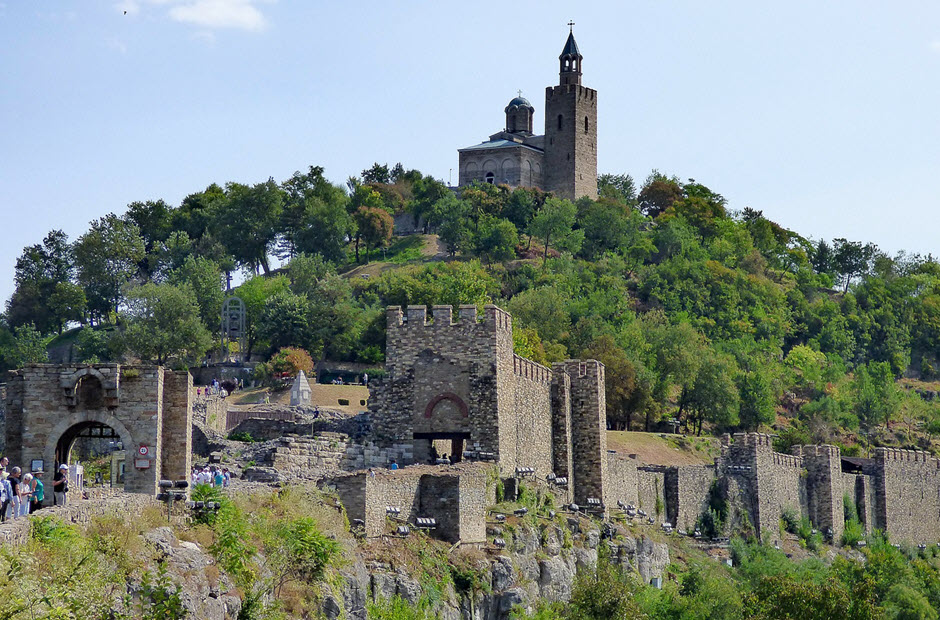 Bulgaria's historic capital attracts tourists from near and far
The city of Veliko Tarnovo was the capital of Bulgaria during the Middle Ages and is nicknamed the "City of the Tsars". Thanks to its high location, you get picturesque views while exploring the Tsar Palace, churches and fortress. Another dazzling view is from the city's other fortress, Trapezista, which is easily reached via the cable car.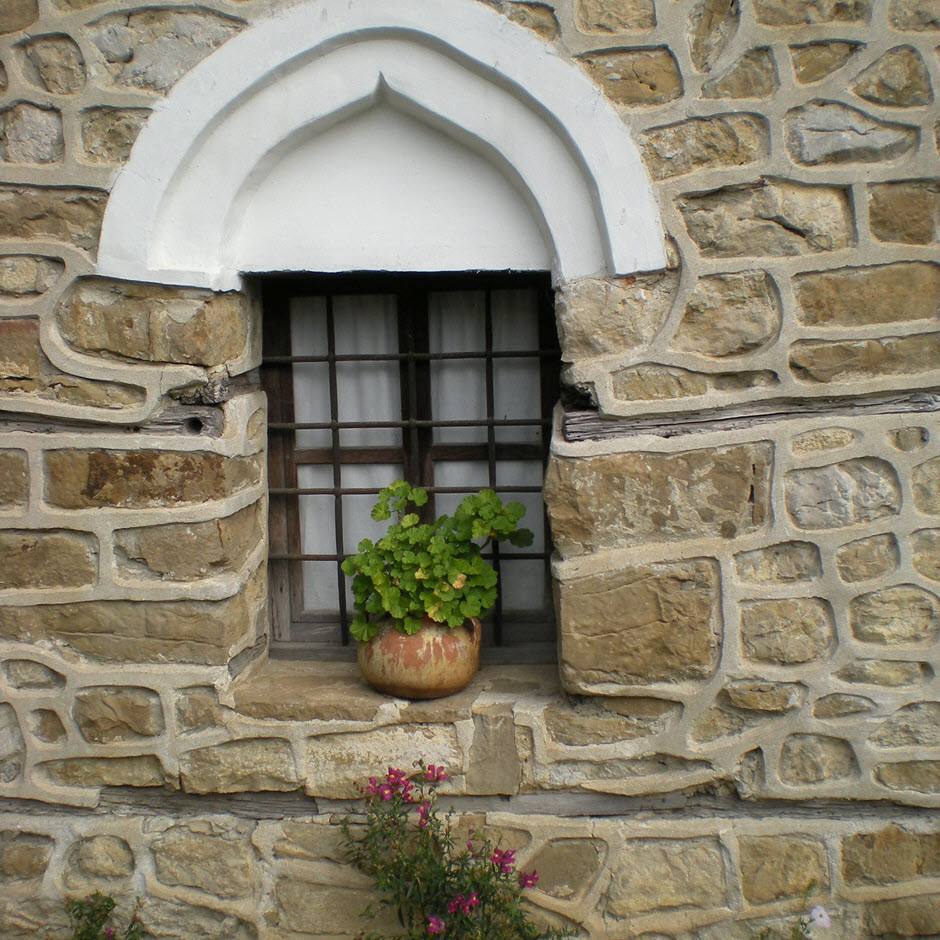 Stroll along Gurko Street and admire the flower-adorned houses
Down in the city, Gurko Street seems like it's been stopped in time with old, flower-adorned, two-storey homes. If you're looking for souvenirs as a reminder of your trip to Bulgaria, visit Samovodska Charshia market square which has small antique and artisan shops.
6. Rila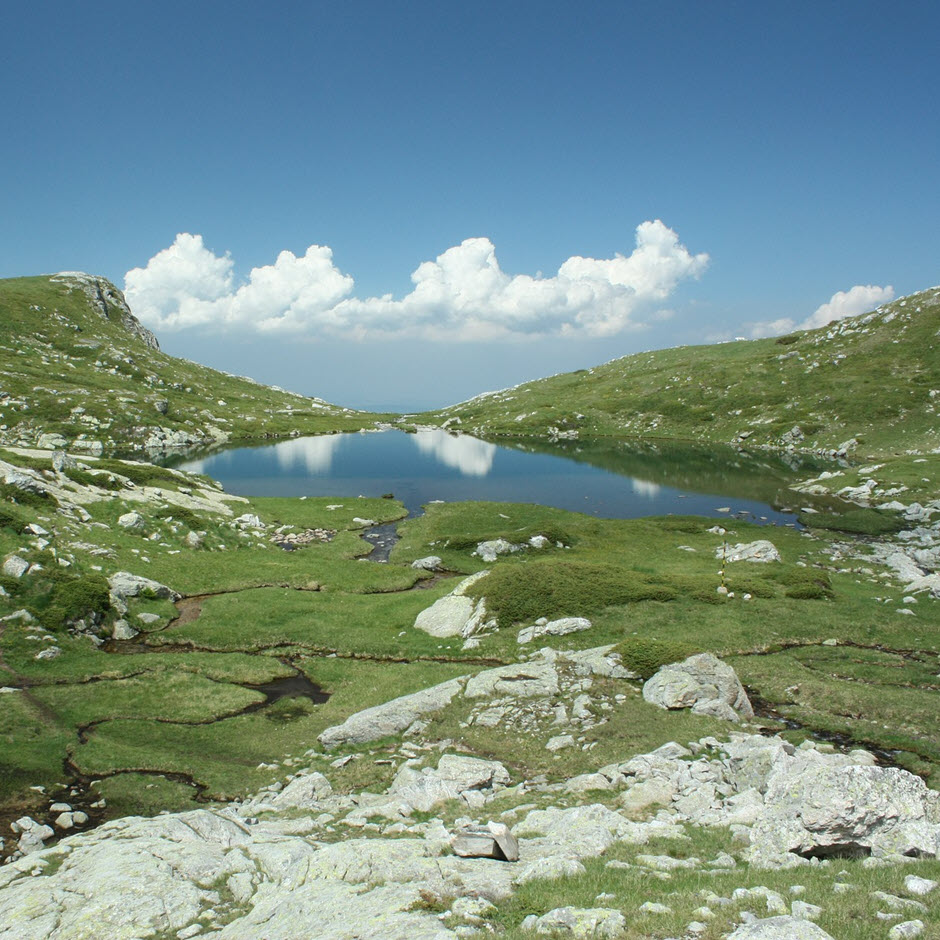 Dazzling views of the Rila Lakes is one of many great reasons to visit this mountainous area
Rila is a mountain range and national park in southwestern Bulgaria. It's home to two of the greatest attractions in Bulgaria, the Seven Lakes and the Rila Monastery.
During a summer visit to Bulgaria, a hike in the mountains to see the Rila Lakes is a great option to blow the cobwebs off. In incredibly picturesque surroundings, The Tear, The Eye, The Kidney, The Twin, The Trefoil, The Fish Lake and The Lower Lake are all connected by streams and waterfalls.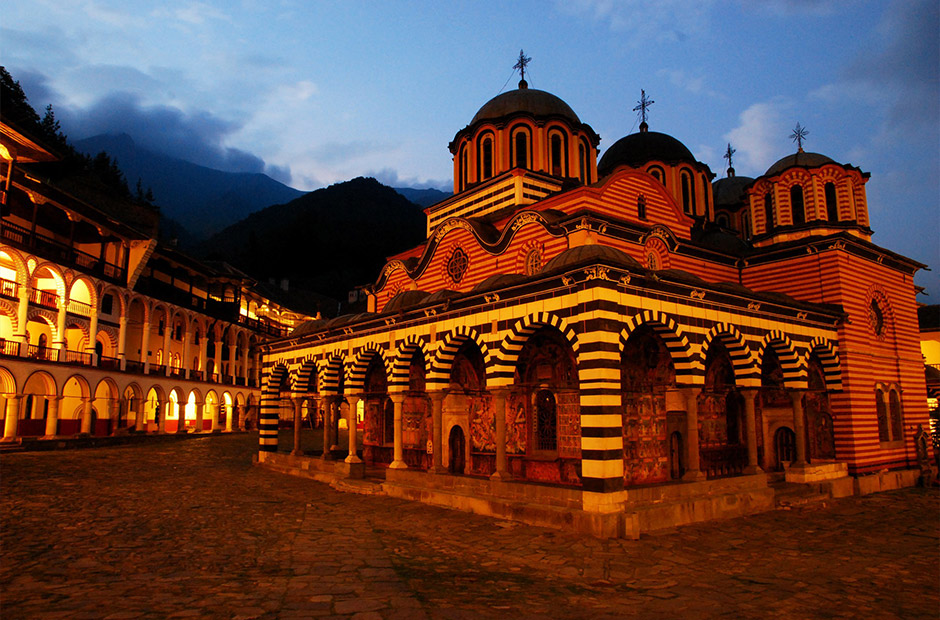 The exquisite Rila Monastery is a must-see on your trip to Bulgaria
The Rila Monastery, listed on the UNESCO World Heritage List, is the largest Eastern Orthodox monastery in the country. This thousand-year-old attraction is probably the most popular place to visit in Bulgaria.
Situated in a valley of 1147 metres altitude in the Rila Mountains, surrounded by coniferous forest, the beautiful monastery attracts visitors and pilgrims from far and wide to marvel at its archways, domes and spectacular frescos.
7. Belogradchik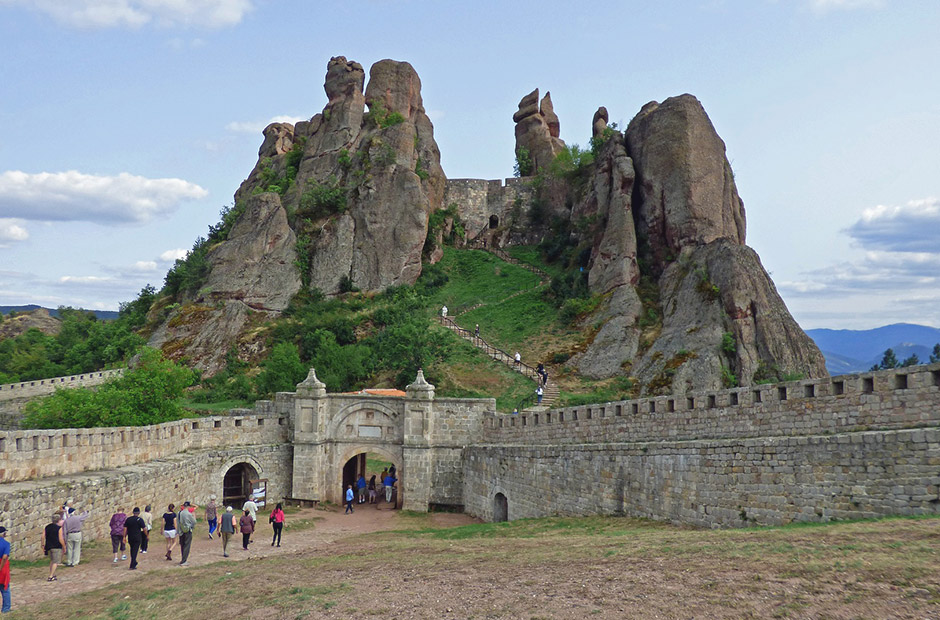 Belogradchik is considered one of the most beautiful landscapes in Europe
The Belogradchik Cliffs were formed by natural forces over a period of over 200 million years, although legend has it that they were created when the sorcerer Vincent Isidro cast a spell that caused the rocks to rise up from the earth and destroy a foreign army garrison.
While the cliffs have served as a natural defence against various forces over the years, the fortress in among the red, yellow and gray rocks was built by the Romans and was added to by the Bulgarians, and later, the Ottomans.
One way to get there is to take a day trip to Belogradchik from Sofia.
8. Devil's Throat Cave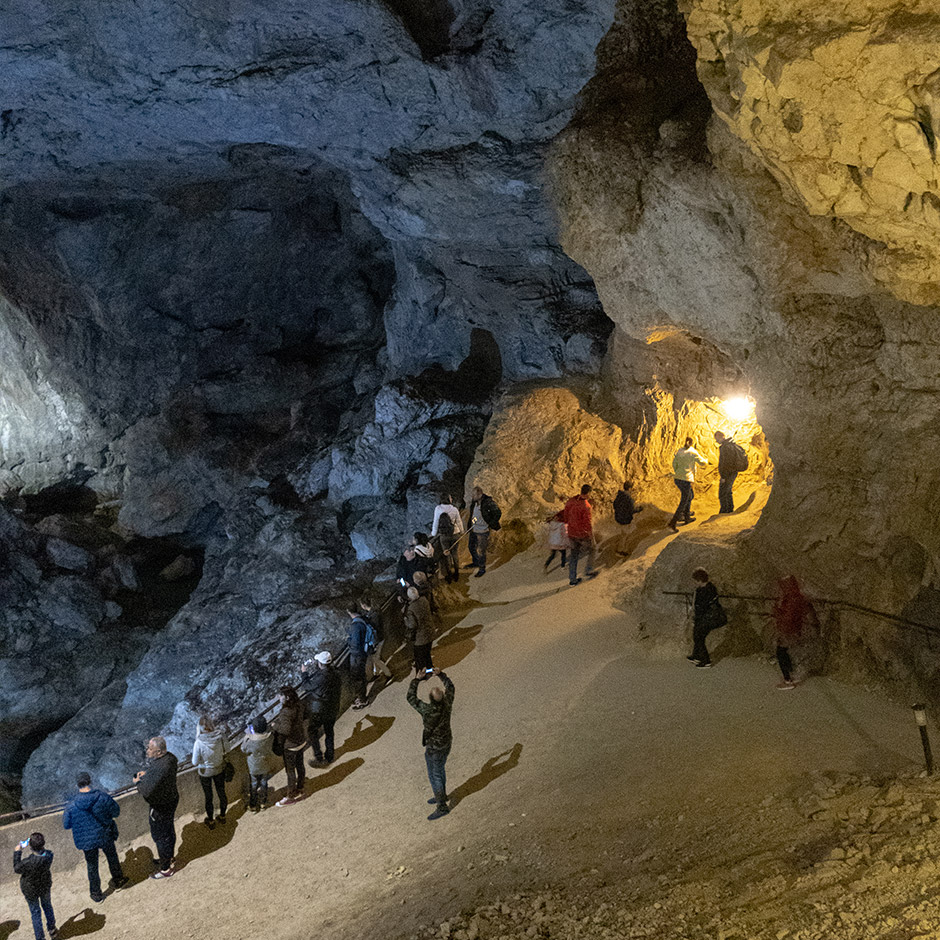 This Devil's Throat Cave is home to one of the second largest caverns in the country. Photo: Vislupus, Wikimedia Commons / CC BY-SA 4.0
Hidden in the deep Trigrad Gorge in the Rhodope Mountains, you'll find Devil's Throat Cave. Since ancient times, there have been tales of Orpheus descending into the underworld to search for his beloved Eurydice through this cave.
The entrance to the cave resembles a 'devil's head' and the waterfall within plunges a whopping 42 metres, causing the cavern inside to rumble loudly, and thus giving it its name "the Hall of Thunder".
You can see spooky carvings in the walls of the cave. Photo: Vislupus, Wikimedia Commons / CC BY-SA 4.0
Since the cave is situated in the mountains, some 1200 metres above sea level, it's usually cool inside and it can be downright chilly even on the hottest of summer days.
But perhaps the eeriest feature of the cave is the unsolved mystery that any item dropped into the flowing waters is lost forever. Many attempts have been made to track objects as they travel through the cave, including using pieces of wood and dyes, but despite the short distance, the water in the cave seems to take over an hour to make its journey from one end to the other, leading the curious to believe that there is a mysterious water labyrinth at work.
Bulgarian culture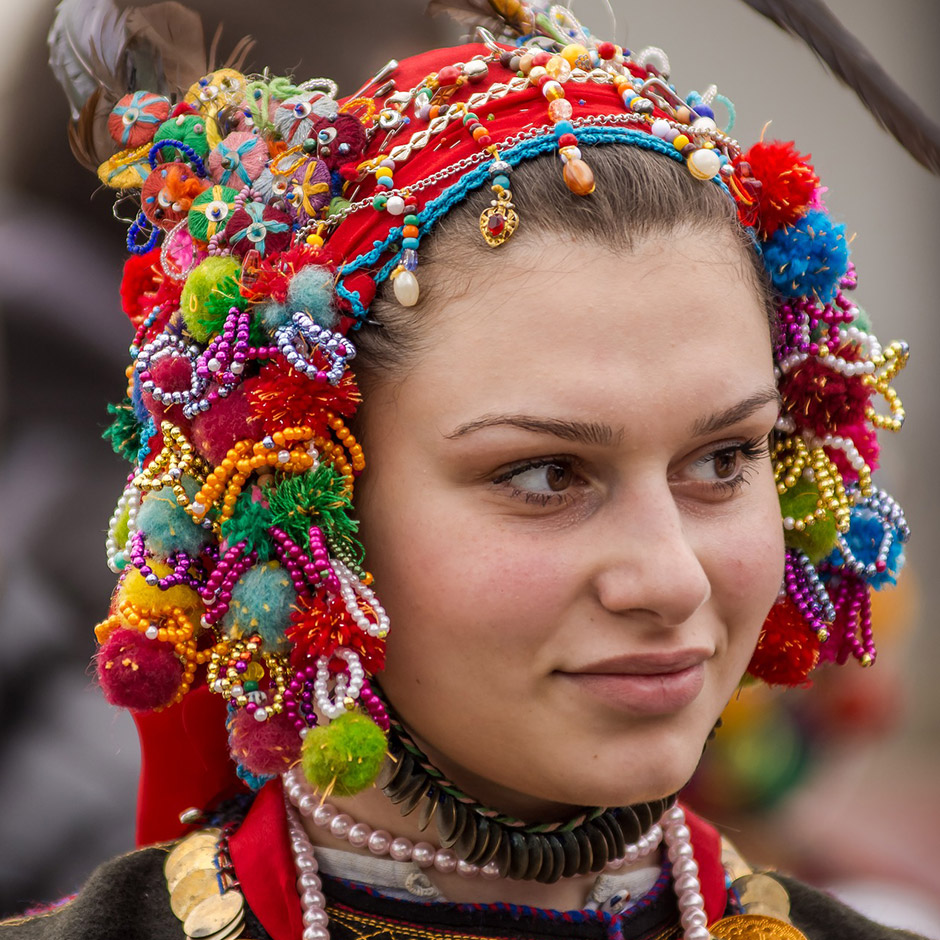 Bulgaria is rich in culture, traditions and history, and the Bulgarians themselves wear their colourful folk costumes with pride
Bulgaria has a wonderful and deep culture that is a gem in and of itself. There's an endless variety of traditions, folklore and food just waiting to be discovered.
If you're lucky enough to catch one of the many festivals while visiting Bulgaria, then you're in for a real treat. The popular Rose Festival in Kazanlak is one to watch out for if you're near that area at the end of May or beginning of June, and involves plenty of activities, food, folk music and dancing.
Tip: If you're heading to Bulgaria around Easter time, don't miss an egg fight, one of the country's many Easter customs and celebrations.
When's the best time to travel?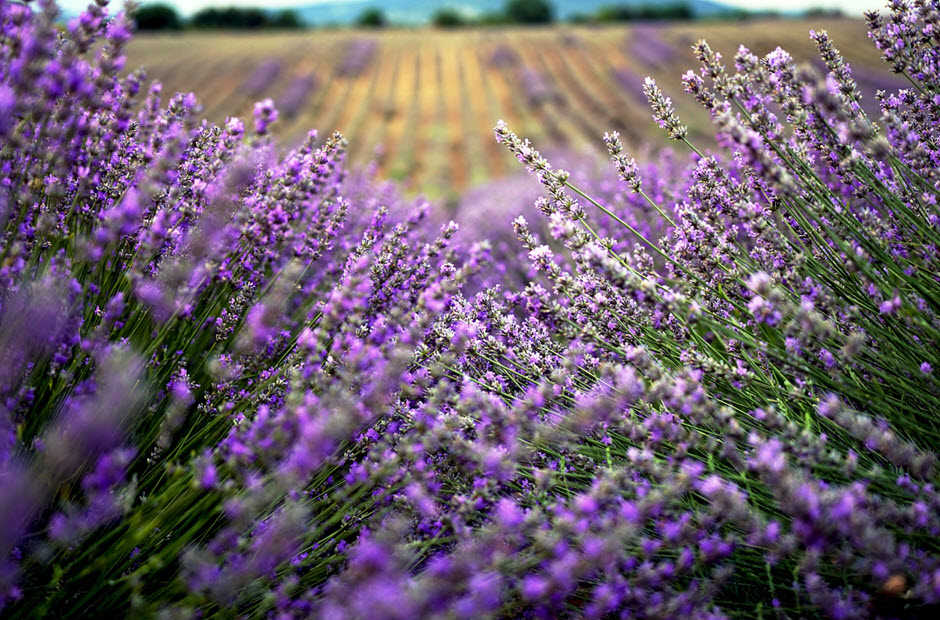 Bulgaria is one of the world's largest exporters of lavender oil. From mid-June to mid-July, visitors can enjoy vibrant fields of lavender as far as the eye can see
Without a doubt the best time to visit Bulgaria is during the summer months. Depending on how fond of the heat you are, you might consider visiting in spring or autumn, too. At the height of summer, temperatures often rise to 30°C or more along the coast, whereas around April and October, you'll usually find a more comfortable 20°C. Of course, if you're heading into the Rhodope Mountains, expect much cooler temperatures.
Renting a car in Bulgaria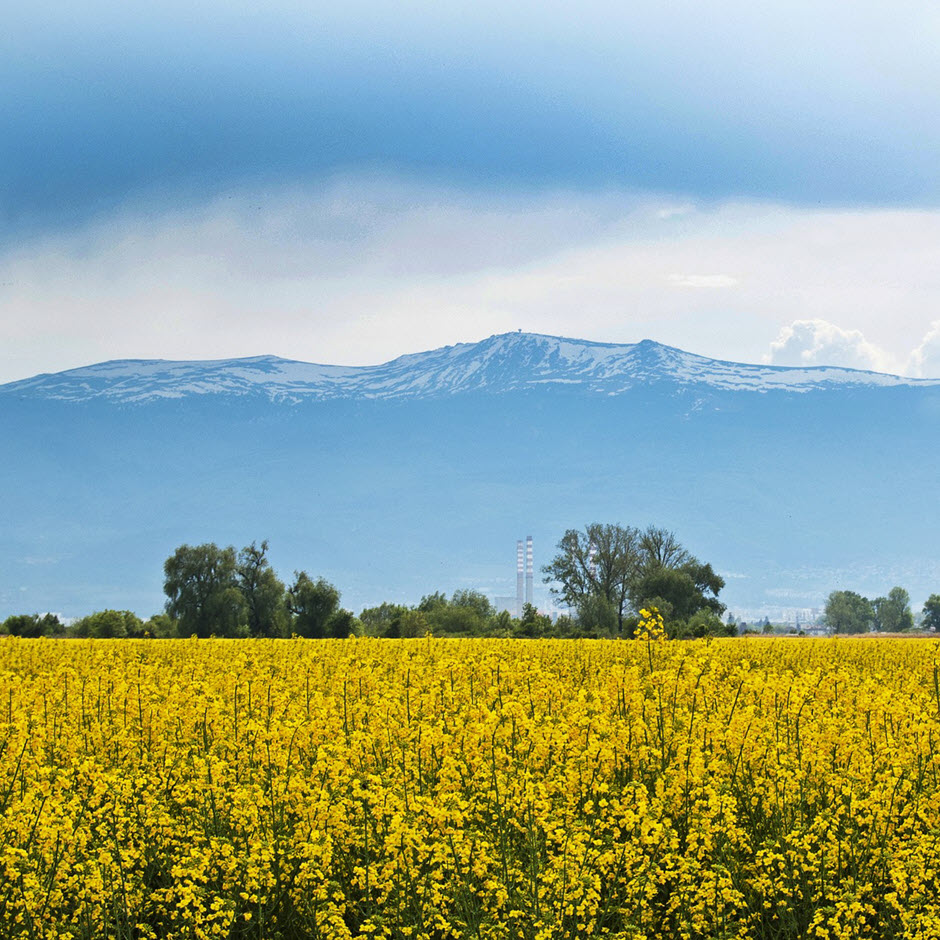 Bulgaria can easily be explored by rental car
The best way of seeing all the above sights when visiting Bulgaria is to rent a car at Varna or Bourgas airport. Bulgaria isn't a very large country and has a well-developed network of motorways.
Tip: If you're a fan of jumping in the car and exploring, take a look at our recommendations for some fantastic European road trips.
Fly Norwegian to Bulgaria and earn CashPoints with Norwegian Reward